Here I am after today: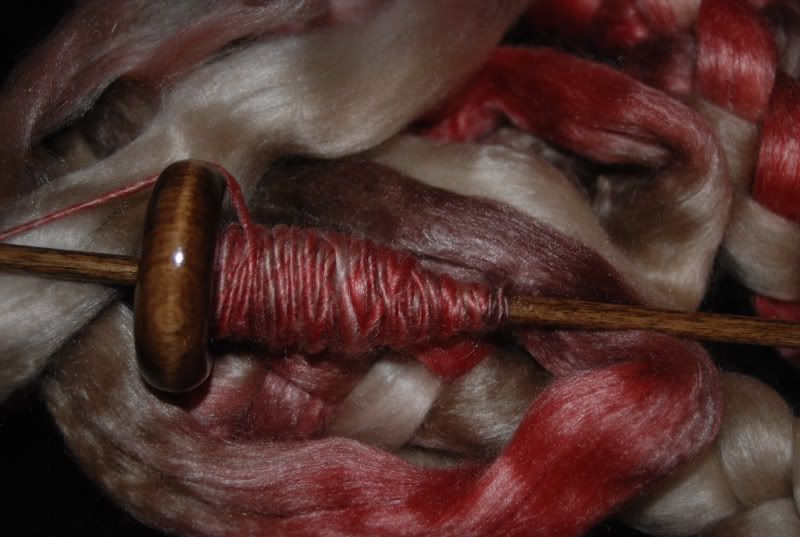 I'm out of the "cola" into the "cherry" section of the Cherry Cola colors, and tomorrow I should hit the section of creamy fizz color.
(if you think that doesn't make sense, you should hear how I give driving directions)
I was spinning along for about 40 minutes before BF's friend showed up with his daughter.
I was going to spin more after they left, but decided to start cleaning the craft room instead. Trust me, it needed it! Now I have made a dent in the chaos, which will make working on other projects easier. Maybe next week I'll try making a second attempt at a spindle, since the first one was way to uneven.