No, smooshies is not some bizarro little known ailment -no need to worry!
SMOOSHIES is my very own first timer proper plied yarn.
YAY SMOOSHIES!!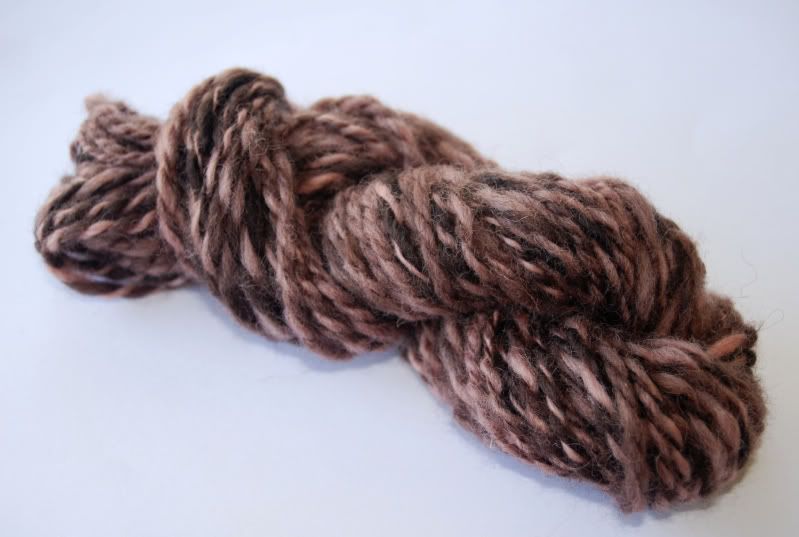 It's a good thing I'm happy enough just toting it around and enjoying its squishability, because I'm not sure what else can be done with just 30 yards of bulky weight yarn.
Must spin more!
(but not today, because it's a Tour de Fleece rest day)