Today was bath day, and not just for Henrietta - who is still not a giant fan of them, but now only glares instead of making noises like she's being murdered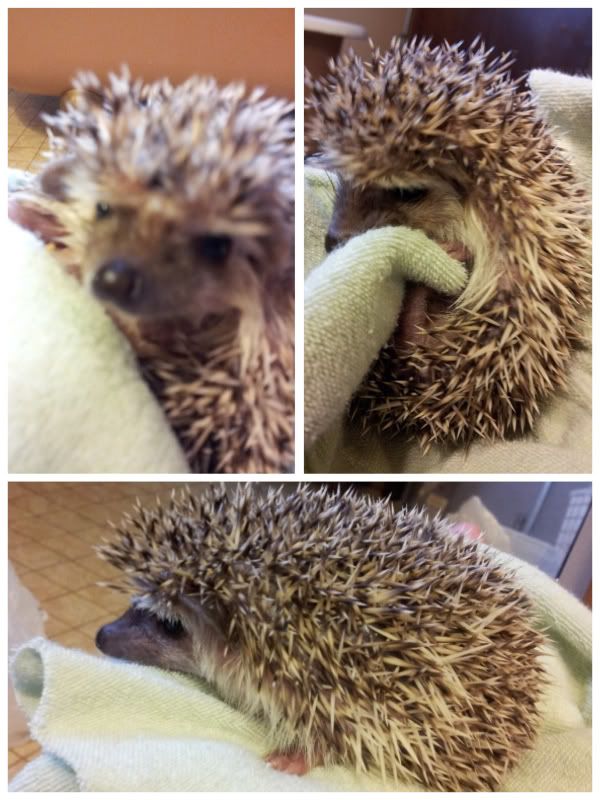 poor soggy little thing
The yarn I finished spinning yesterday got a dunk too, it looks so pretty like this!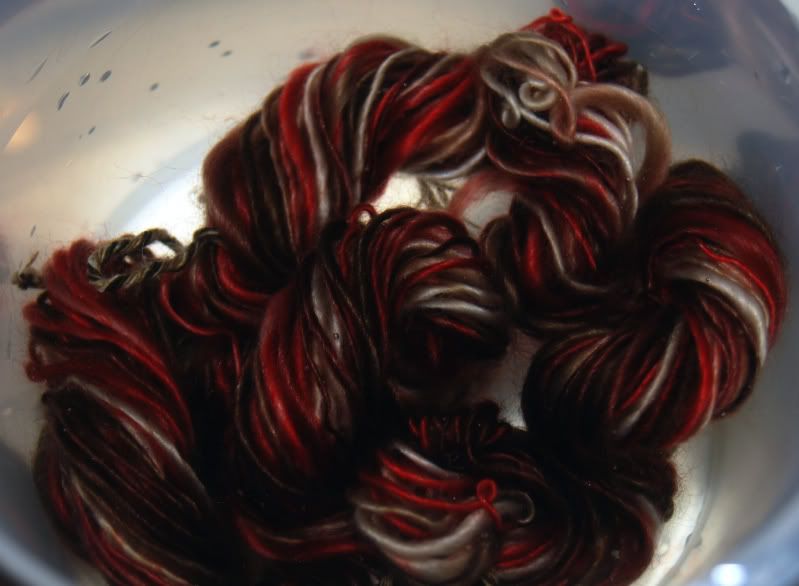 Now I have 47 yards of singles yarn hanging to dry.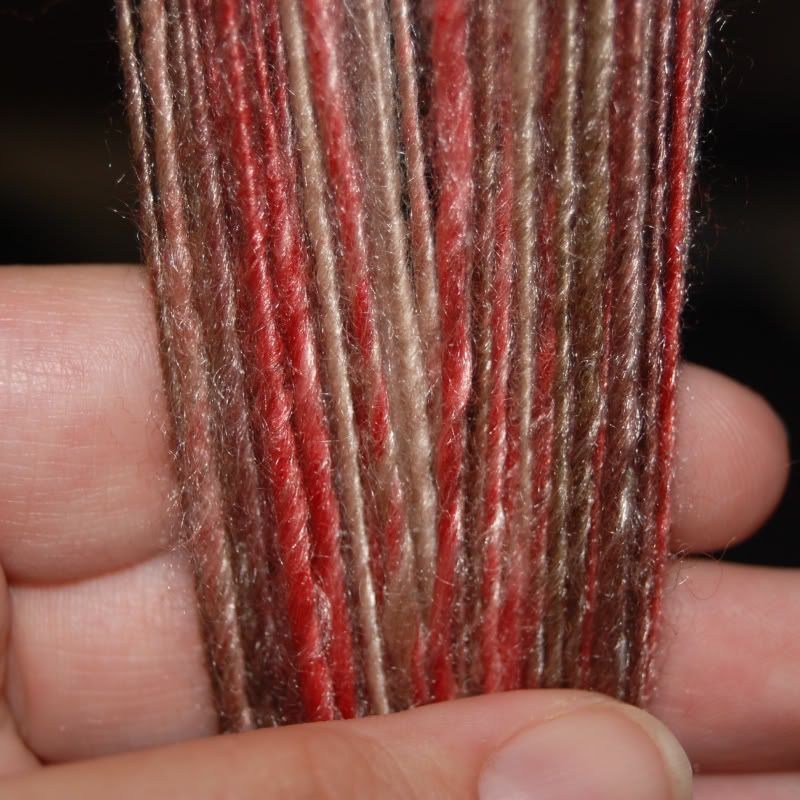 Today I started spinning the Corriedale I bought from HiFiber Kits when I first got my spindle. For the first ply the silver fox is the main color, and I'm mixing in small amounts of the eggplant as I go. The second ply I plan to do the reverse.  I wanted something a little different than the straight barber pole of plying a gray and a purple strand...at least I
hope
this will turn out well, I'm really just experimenting at this point.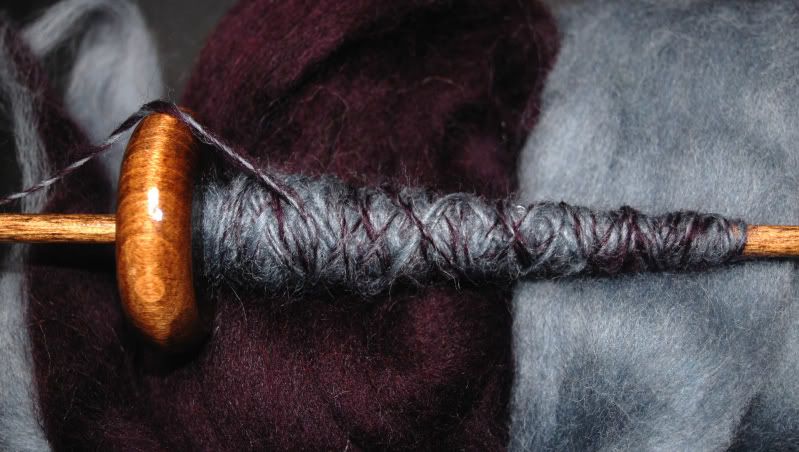 Tonight I'm going to knit on my mystery toy some more, and hope to get the ears finished. Maybe I'll have a new progress photo to share tomorrow.