Well I didn't get a speck of spinning done yesterday and I forgot to put my fiber in to soak before going to bed last night.
BF and I spent the afternoon with the 6yo daughter of a friend, and she kept us very busy. In fact, she came with a list of things she wanted to do. Surprisingly we got it all done, but not much else!
When we played with the Sculpey she made a magnet that she said was BF and I, and gave it to us.
Big thing - took two magnets - but how cute??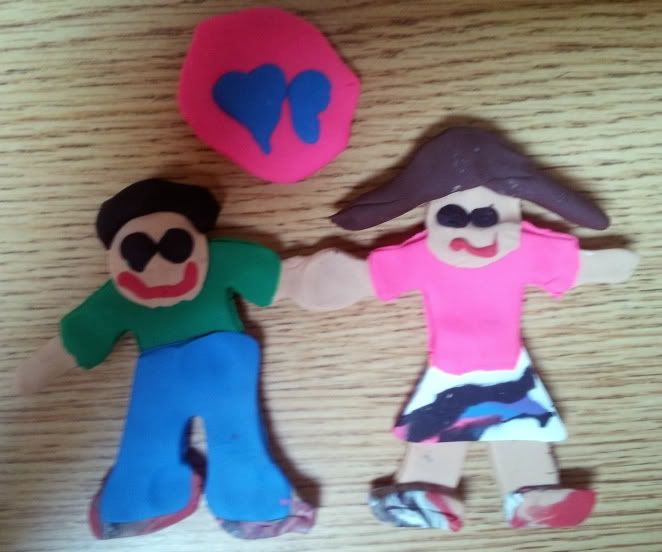 Verdict? Missing a spinning day was totally worth it! I'll just finish that plying today.