Currently recovering from a morning of work, a break for my spinning, followed by an afternoon picking blueberries. In the sun. The hot sun. I might be delirious at this point, but still here I am posting my progress.
Mainly just wanted to put up a quick photo this time, and then tomorrow I'll be posting a ginormous week in review to cross post here and to my dreamwidth journal.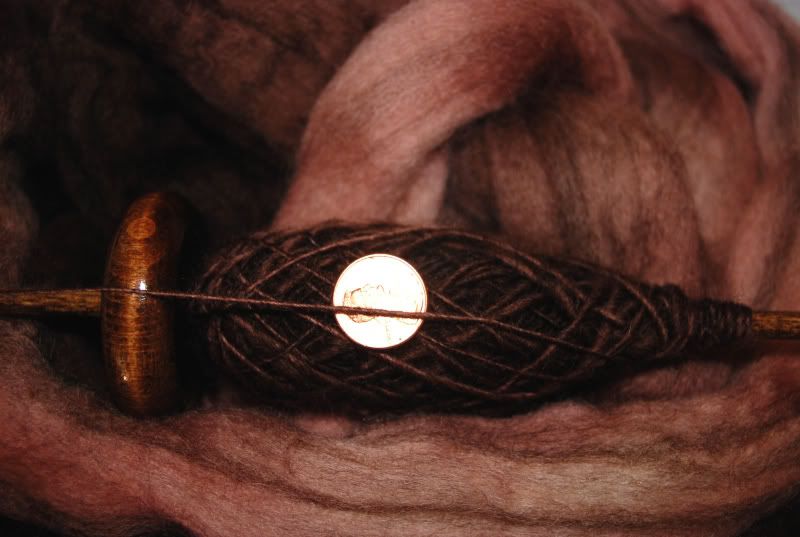 I've done almost 15g of this fiber, and I've already pulled it off the spindle. Tomorrow I'll start with more of the same, in hopes by next weekend I'll have some progress to show off on a plied yarn. Hopefully.
Fingers crossed.
(but just for a while, or else I can't hold my spindle)
For now I'm just going to enjoy a giant glass of lemonade and this fresh blueberry donut
Mmmmmmmmm