Okay, quick overview of my plans for the
Ravellenic Games
(I'm on the 221b team)
-PSoS - purple button up socks, looking much like a certain detective's purple shirt
-INSULATE!! -Dalek hat in that same yummy purple with black
-Beehive tea cozy - does that really need more description?
I'll put the medal breakdown as I (hopefully!) get them done. Each one qualifies in more than one category, and two are in for the Sherlock vs TARDIS rivalry to get the most entries in the British Exhibition...and if you're not participating then all of that probably sounds like gibberish!
Since I'm not sure how crazy the time crunch of three projects in less than three weeks is going to make me, I'm not promising a daily update. I will be taking a picture everyday though, so I can still do a catch-up post if I fall behind.
Today I made it through the first four rows of the heel on my sock. Because these socks button up, they are knit flat until the foot. I also did the first 2 rows of ribbing on my hat.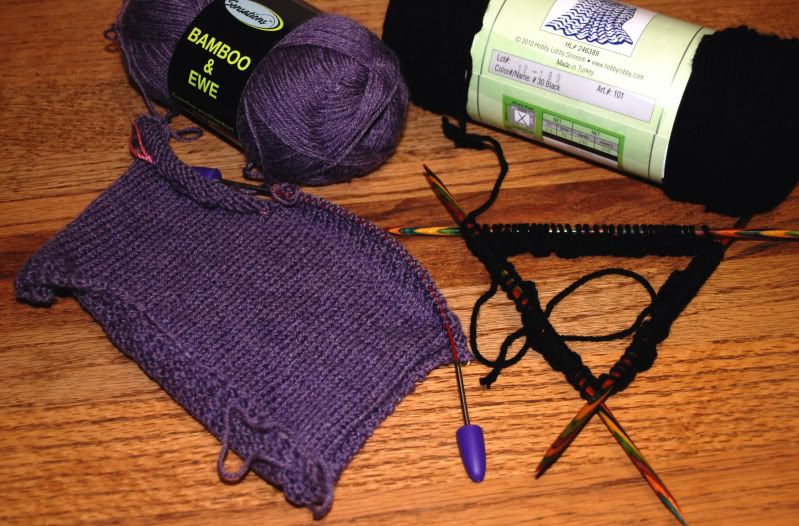 I was hoping to just reach the heel, so going past that (even if only a little) makes me pretty happy.
Didn't get to watch the opening ceremonies of the Olympics like I wanted, but I have them recorded. Hopefully I will get to see them tomorrow.