Even I think it's like I'm talking in code sometimes, I swear.
I tried a couple different looks for my cat's whiskers, but didn't find one that I really liked. I decided he's better without, and so my Mystery Toy KAL WIP is now officially a FO.
Meet Benny (designer named, but I like it so it stays)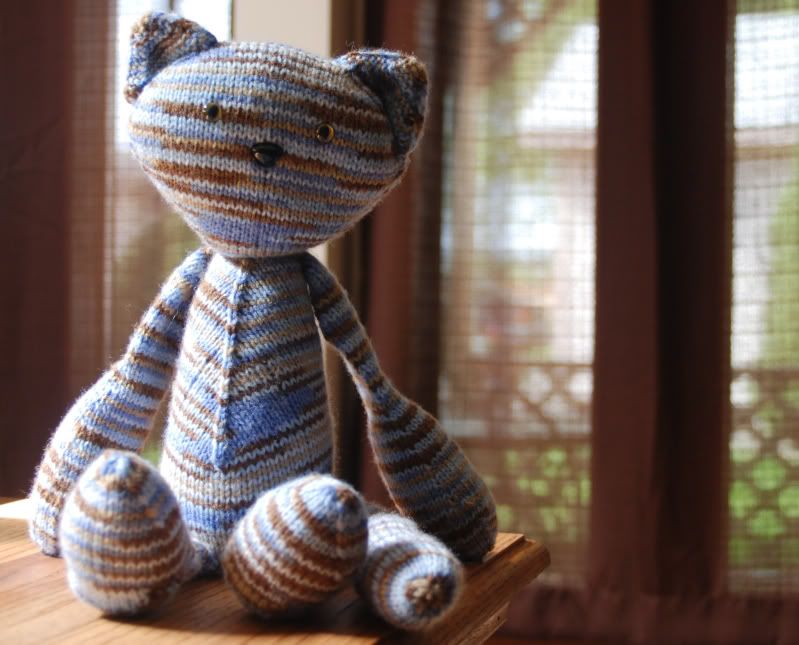 Now for the spinning. After the first ply went so well, I am getting frustrated because this second one seems to be fighting me every step. I'm almost done though, and still expect to be able to ply this weekend.