Spinning first -
Second day spinning the Rosewood BFL, and I went for just over an hour today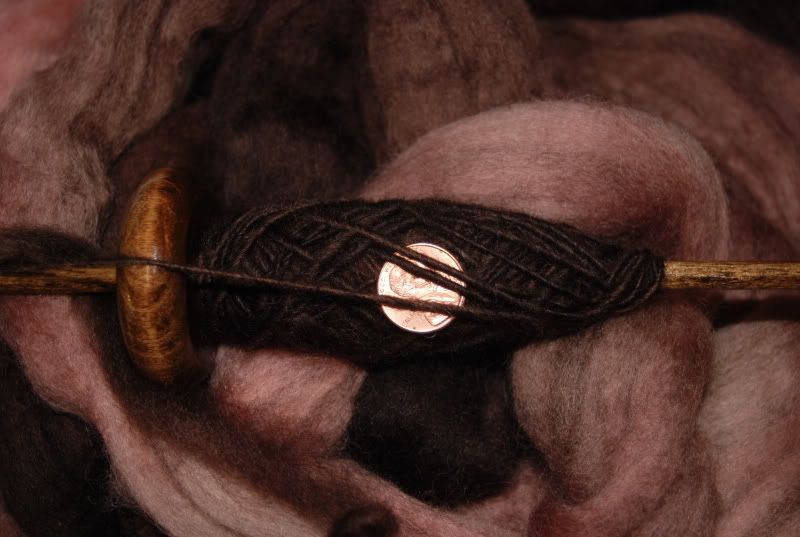 I wish I was spinning even thinner than I am, but I'm still thinking I can ply it without getting monster thick yarn. I'm very happy with the speed I'm working at now, so that's a bonus.
Now the WIP update-
I finally reached a major progress milestone on my cardi WIP!!
The main body is done, including kitchnering (is that a word?) the tops of the shoulders. I tried it on, and am so very glad I braved modifying the pattern and narrowed the shoulders. Right now it lays exactly how I wanted, and that's after decreasing enough to lose 1.5" off each shoulder.
Now I just have miles of garter stitch to do. I've convinced myself to put off my running-out-of-yarn-panic until I've done both the 'sleeves' and can actually see how much each row around the rest of the cardi takes. That way I'll have a better idea of how much I'll actually need to order.
Front-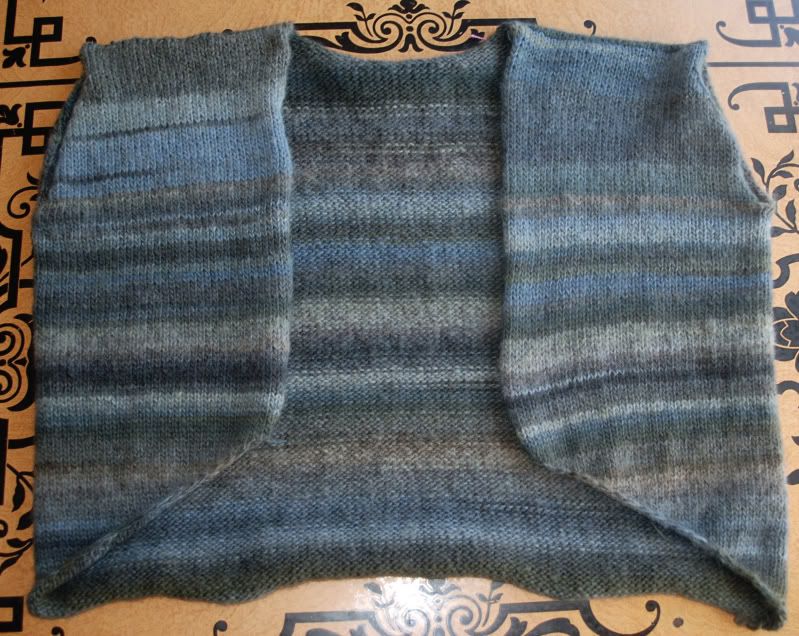 Back-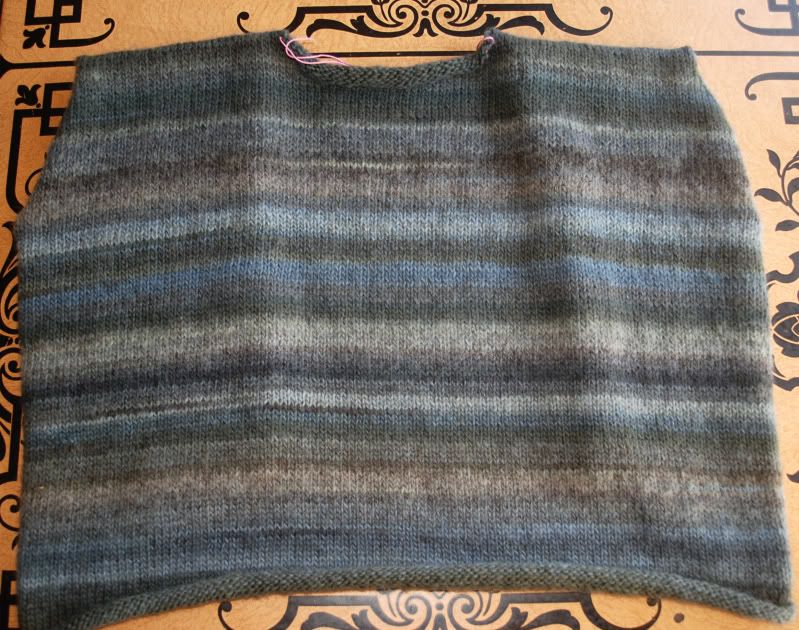 Today has been a good craft day, so I'm going to let myself make a celebratory hexiflat before going back to my WIPs. That will also give me time to decide if I want to jump back into working on the cardi, or finish the Mystery Toy KAL.
The mystery toy I'm knitting sadly isn't so much a mystery anymore, since I spoilered myself trying to download the last clue. I wasn't ready for the next step because I fell behind, but I was afraid it would disappear if I didn't download it. Oh well,it's a cute animal (even if it isn't a bear)