Before work I took the yarn I'd finished yesterday and made a cute little miniskein hank with it.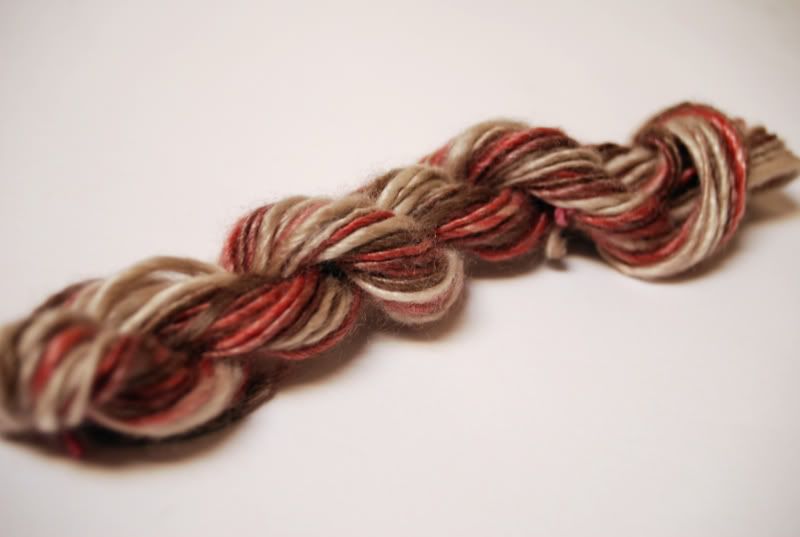 I'm really happy with how the yarn turned out, just wish there was more of it. There will be eventually, but I want to work some with the other fiber first. Since I had more free time than expected after work, I was able to spin for over an hour. 
This is the RoseWood BFL I've started working with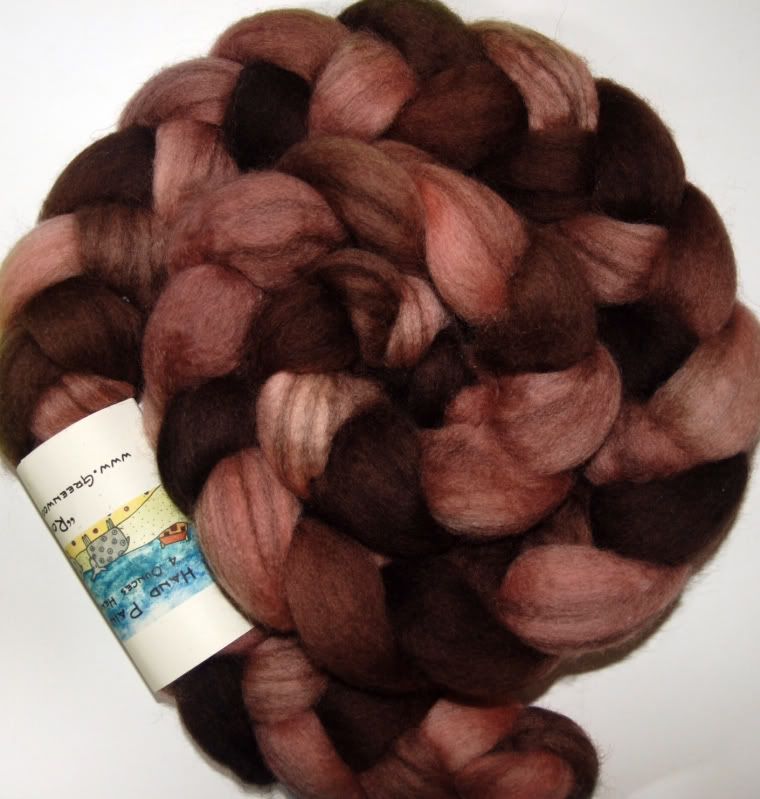 And this is my progress for the day
I am trying to spin a little thinner (which I did manage to do with a fair bit of consistency) so that I can try plying later. I also decided to wind it on the spindle differently. Instead of the side by side winding that I did last time, I wound it how I wind balls on yarn on my nostepinne. 
Side note - I'm sure there are fancy names for both ways, but I don't know them. Things like this are what happens when a spinner is self-teaching, but isn't patient enough to find/read/watch all the resources out there. It is kind of like I'm trying to assemble a bookcase with the instructions for a table. I know what the finished product should look like and I'll get it in the end, but expect some mistakes and tantrums along the way. 
Anywho, winding this way doesn't make for as pretty a progress pic, but it is much more stable and I think I'm getting more yarn in the same amount of space so I'm going to stick with it.